Time to get crackin' on my 115 Laser. Beautiful airplane through and through
First things firs,t get that glamor
before
shot on the table: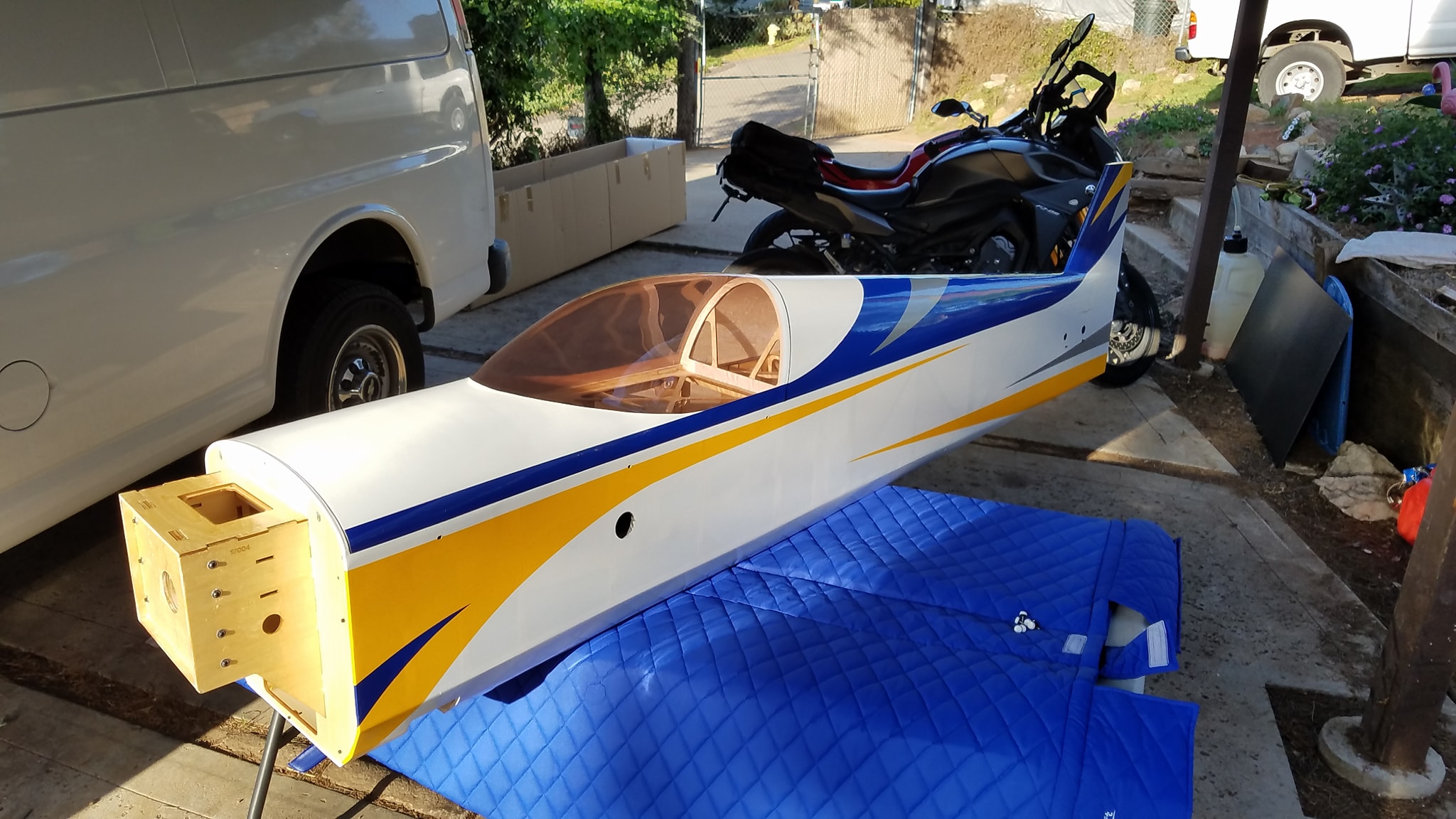 The firewall already has a nice epoxy coating brushed on.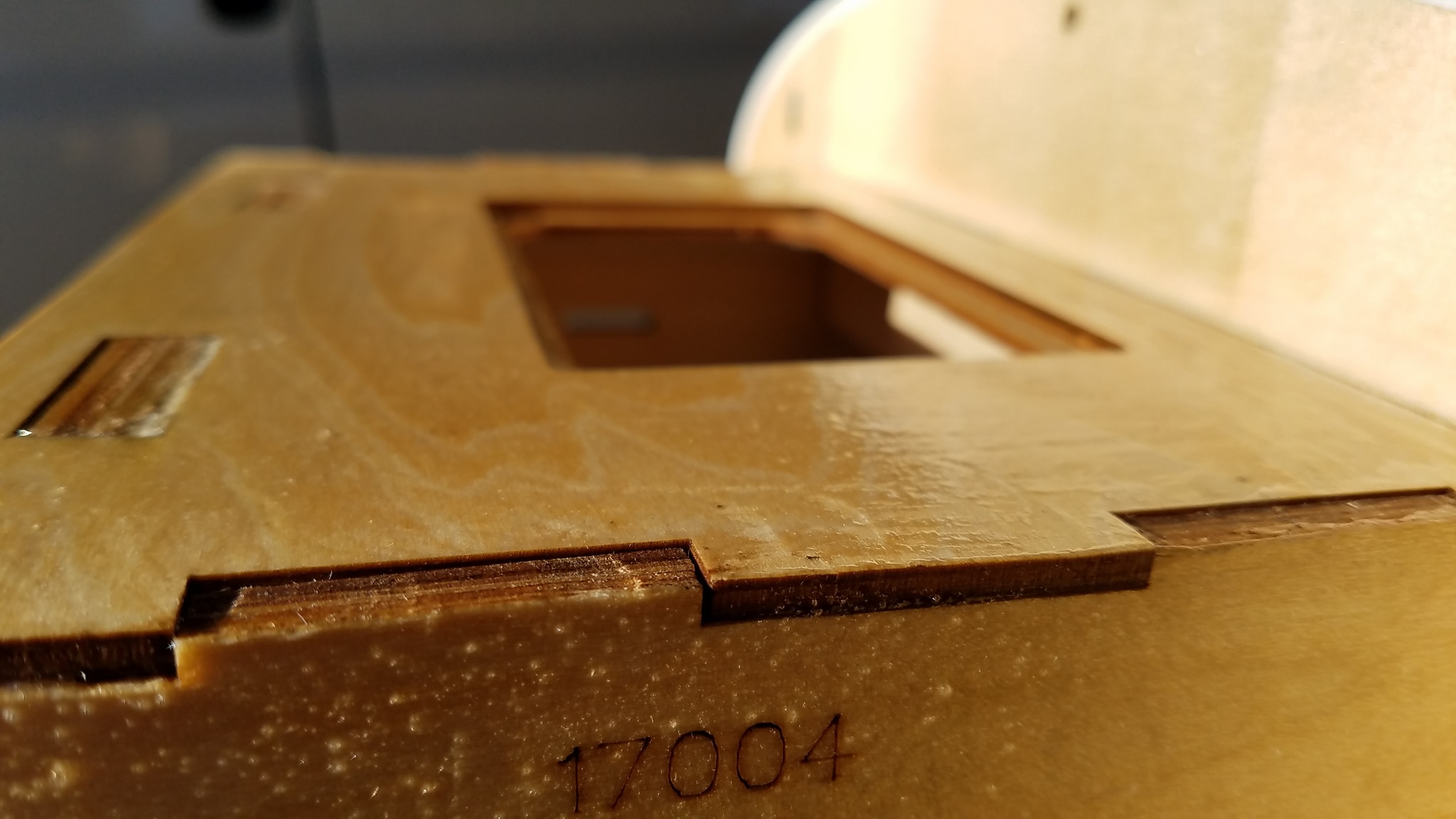 S/N 110.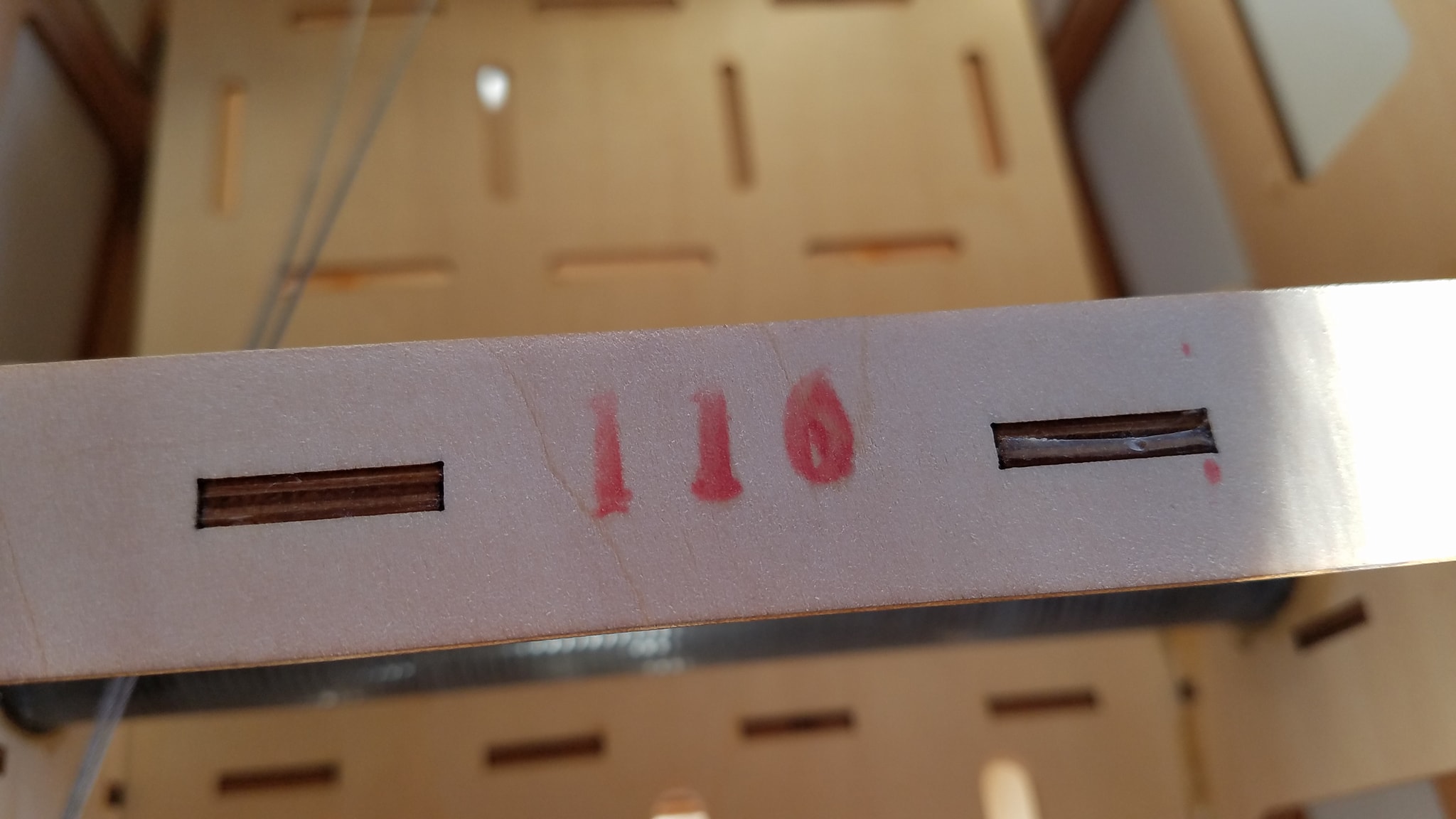 Excellent construction quality.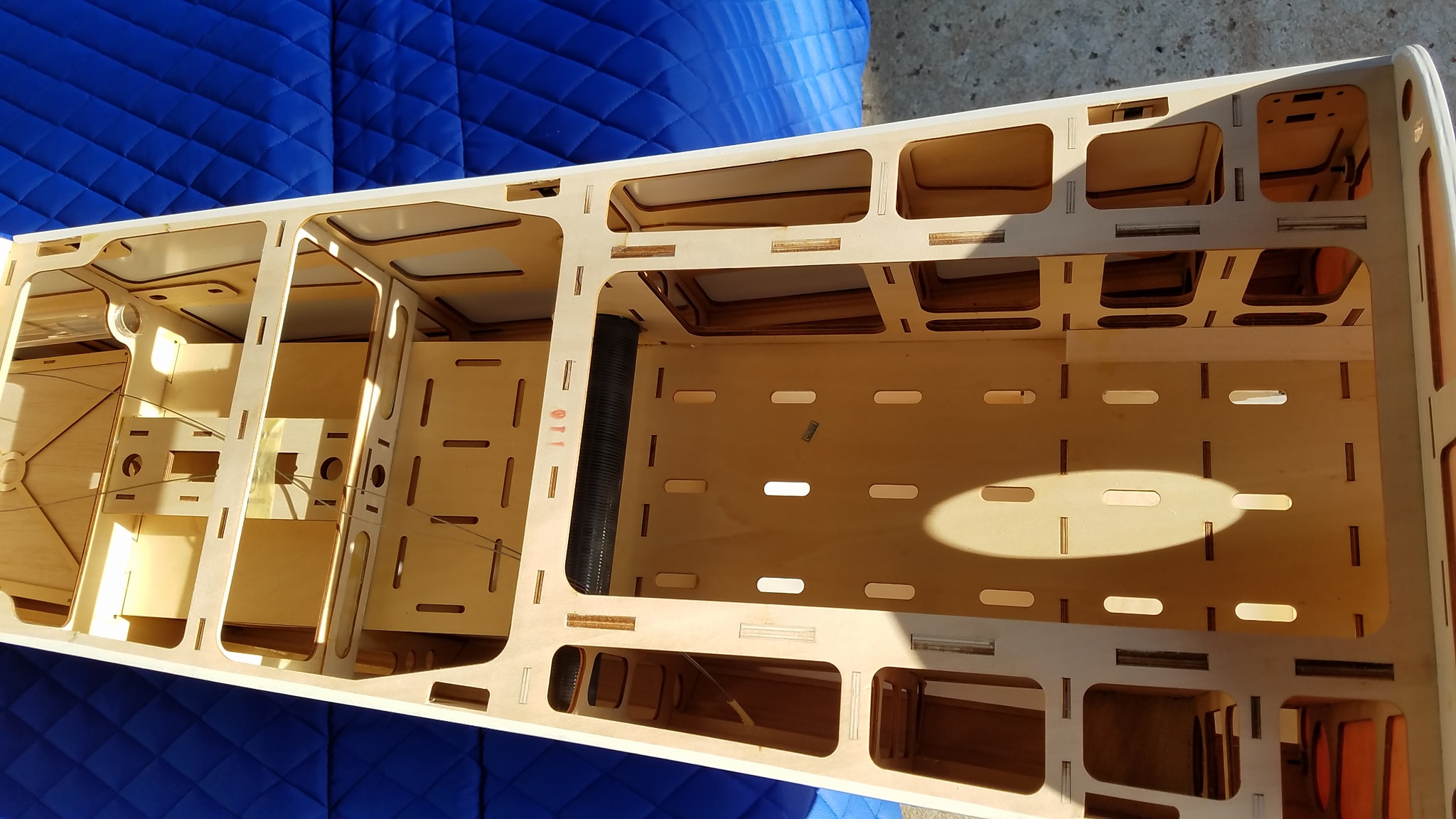 STURDY rudder tray.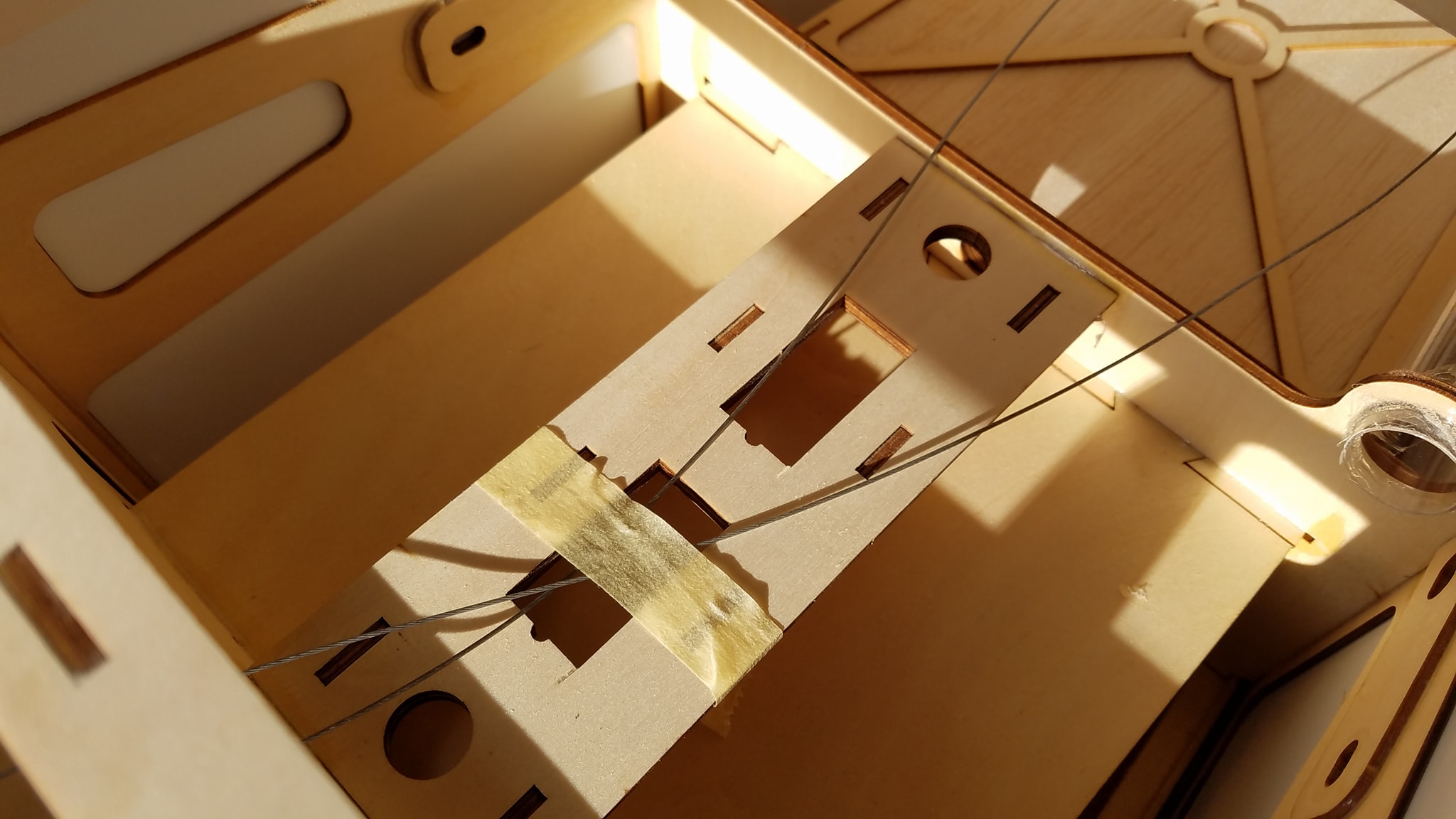 Down the TD.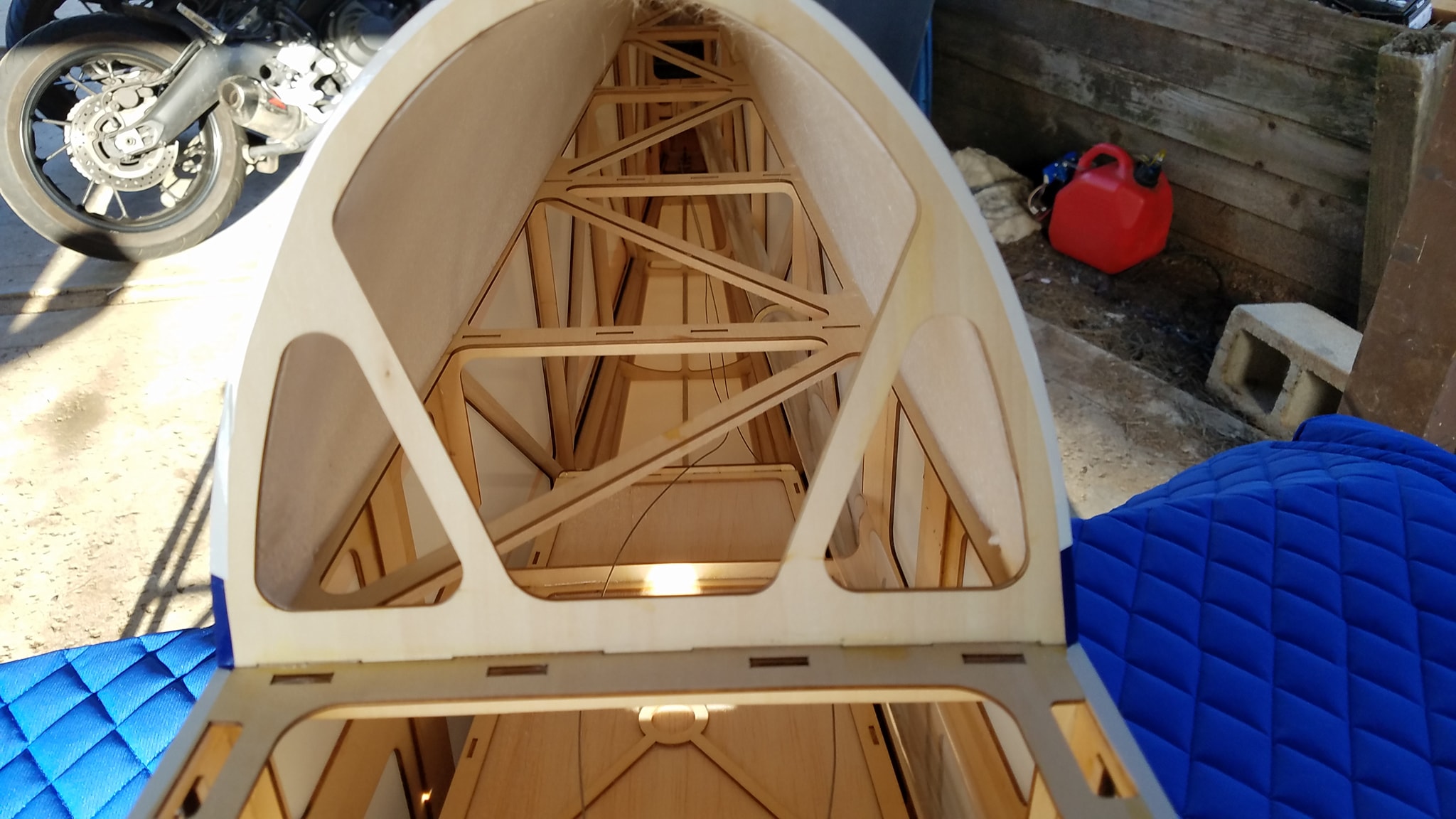 Down the exhaust tunnel. I think I might even try filling it in this time!!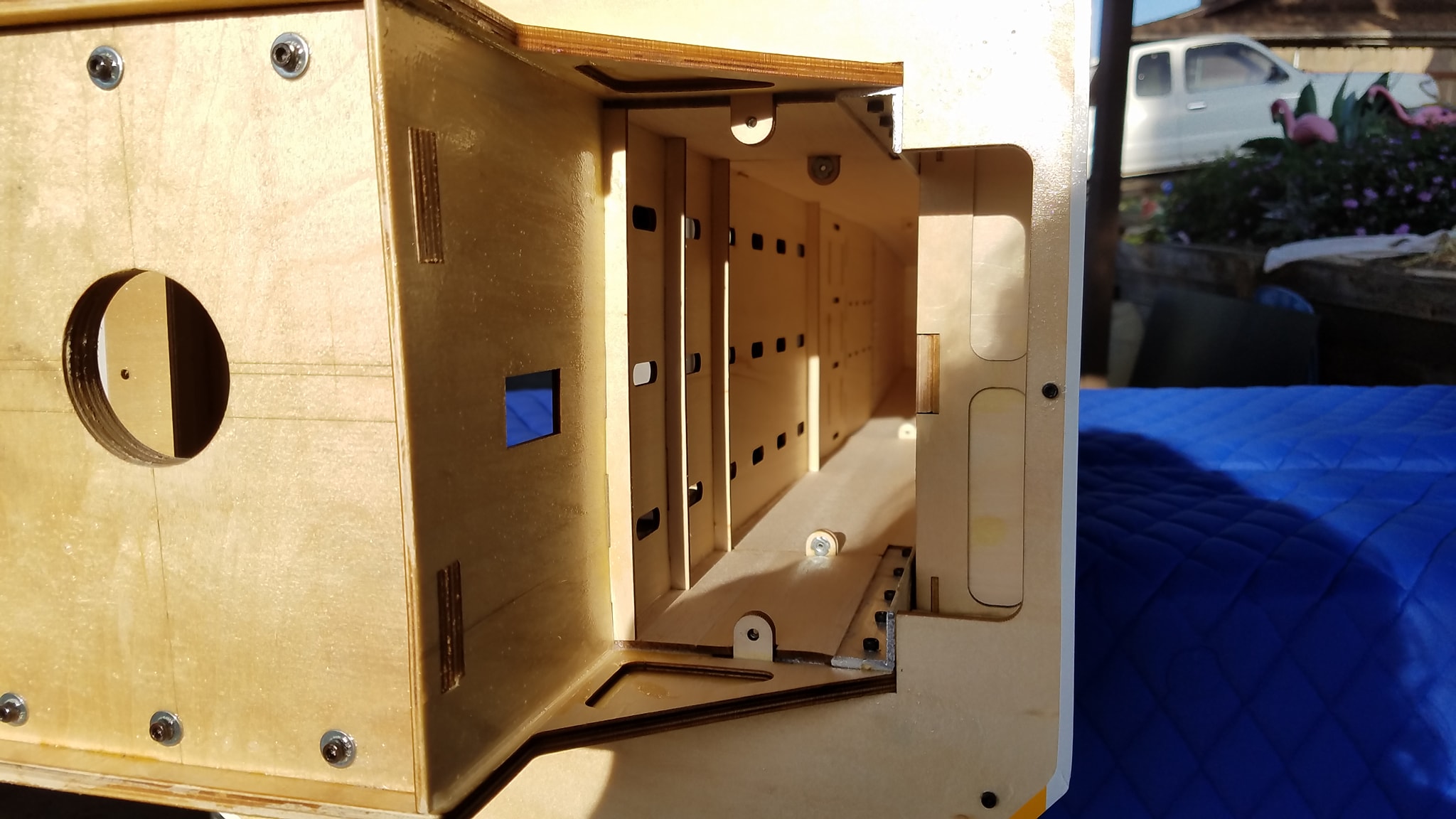 SUPER nice hardware kit included.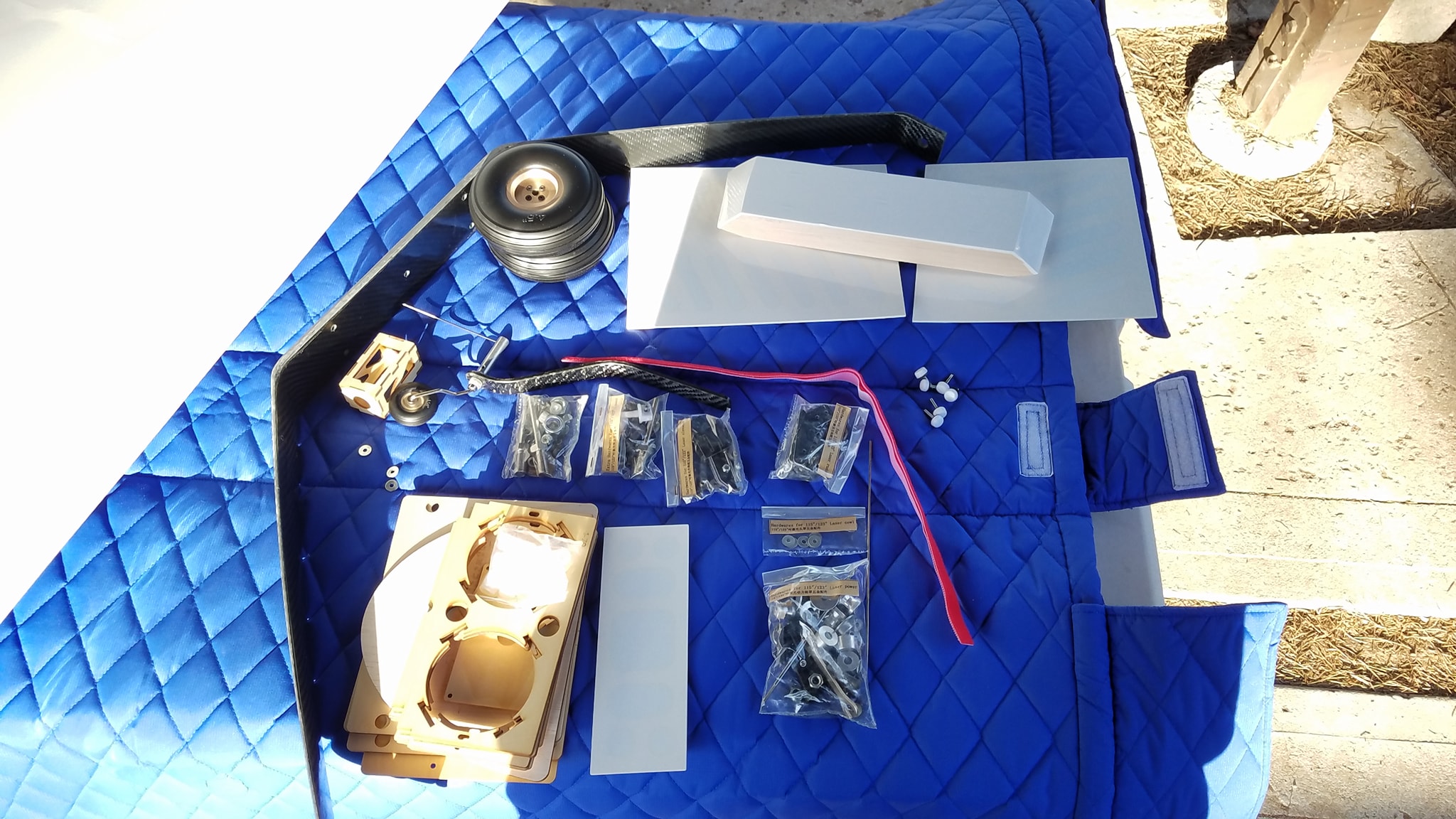 Assembling the LG. You'll need all of these fasteners from the LG bag.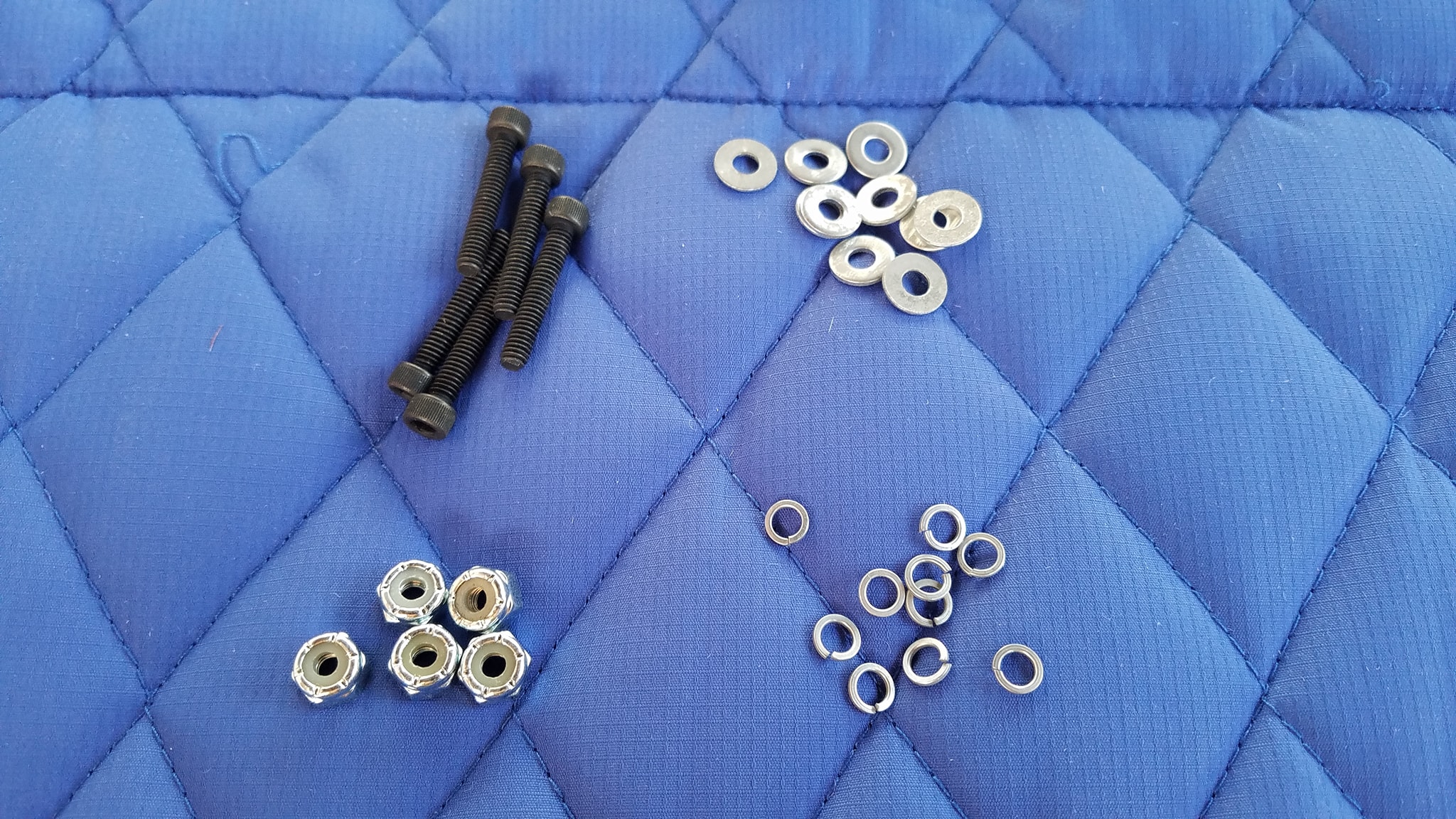 Assemble LG bolts in this order: bolt, lock washer, flat washer - flat washer, lock washer, nut.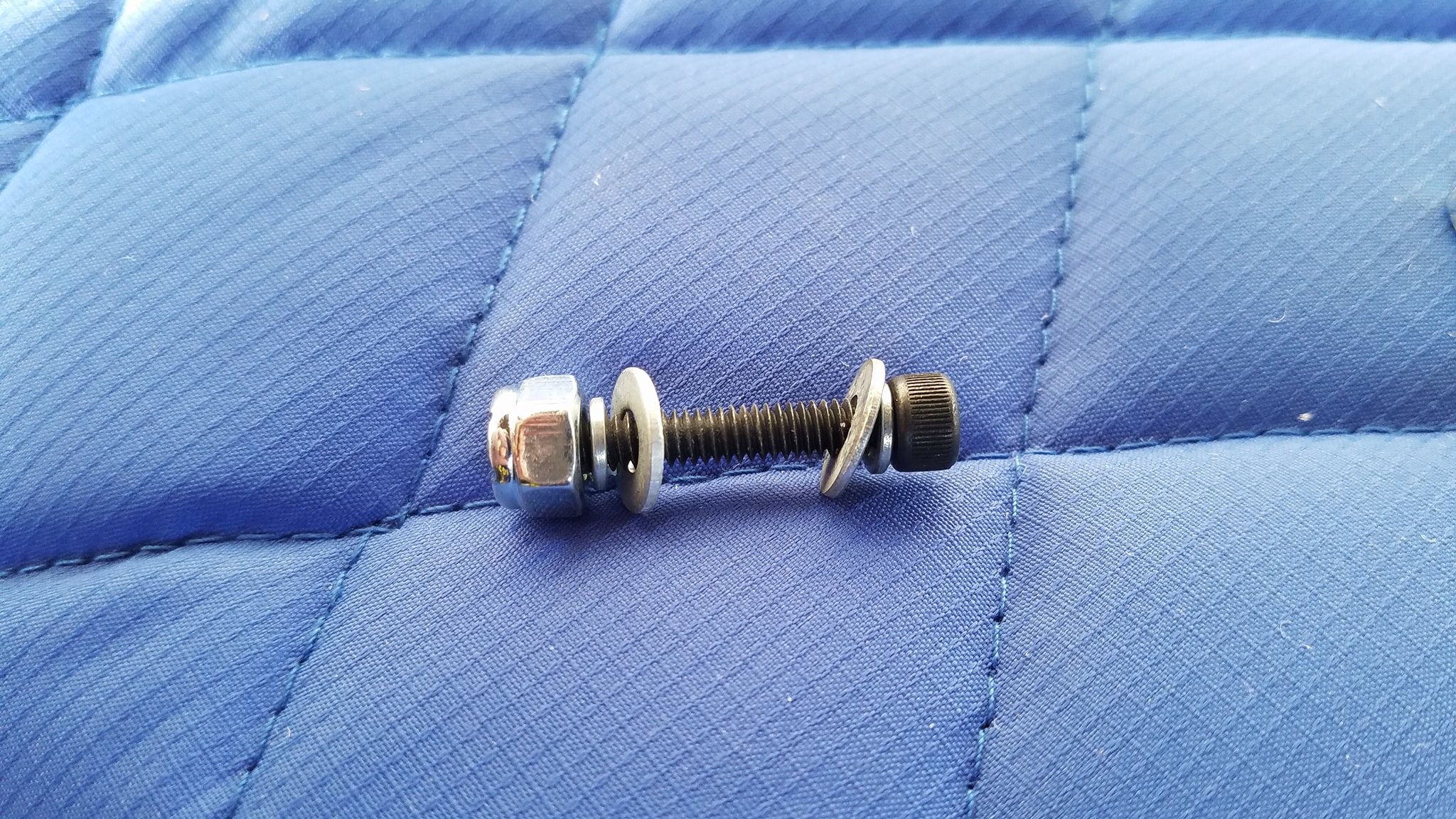 BLUE loctite goes on everything! Especially with the ZDZ180 on the nose.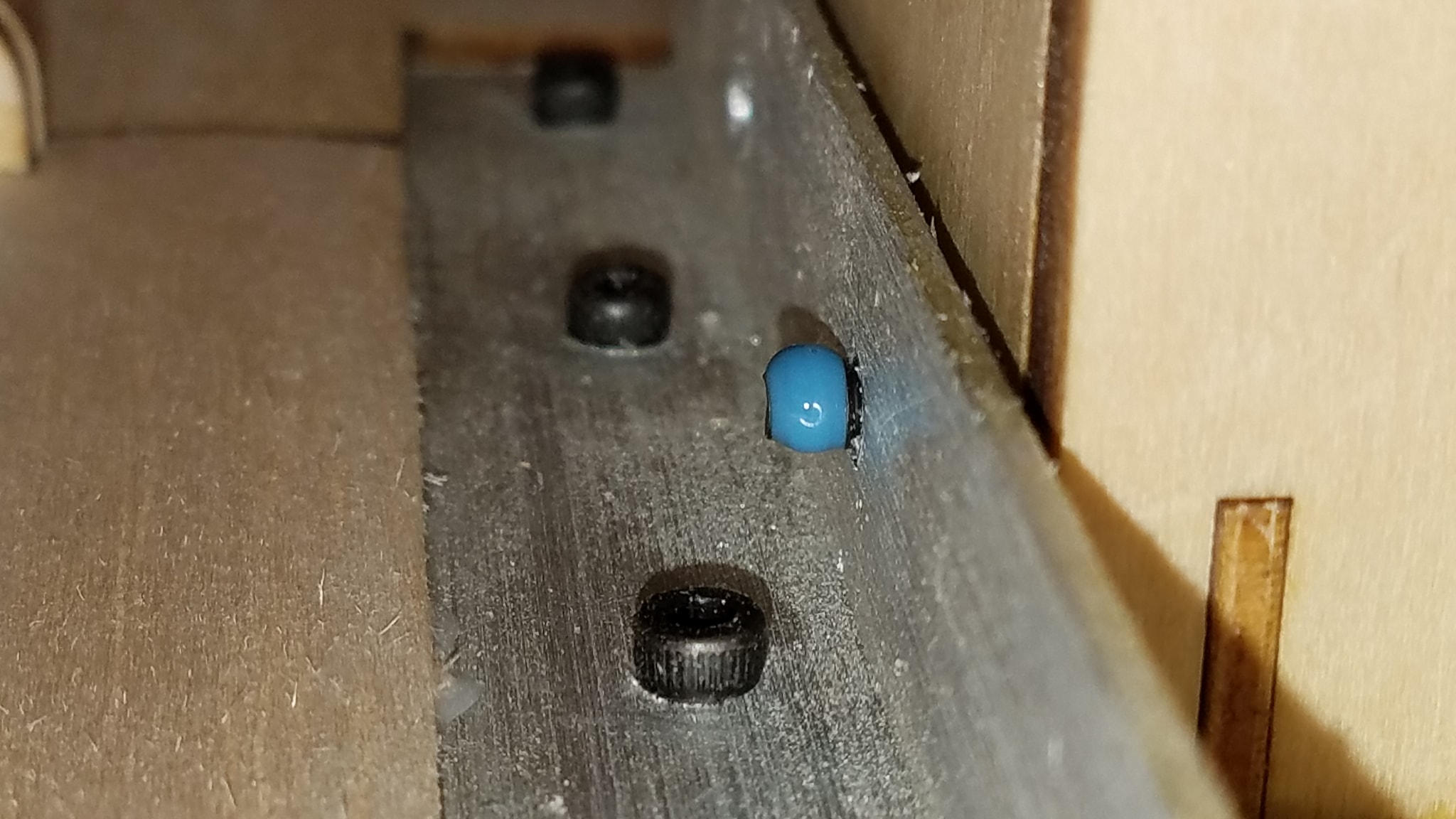 LG bolted up. Covering has wrinkles, I won't touch any of it up for a few days because the wood needs to acclimate to its new environment first. A lot of the wrinkled covering on the bottom will be cut away anyways.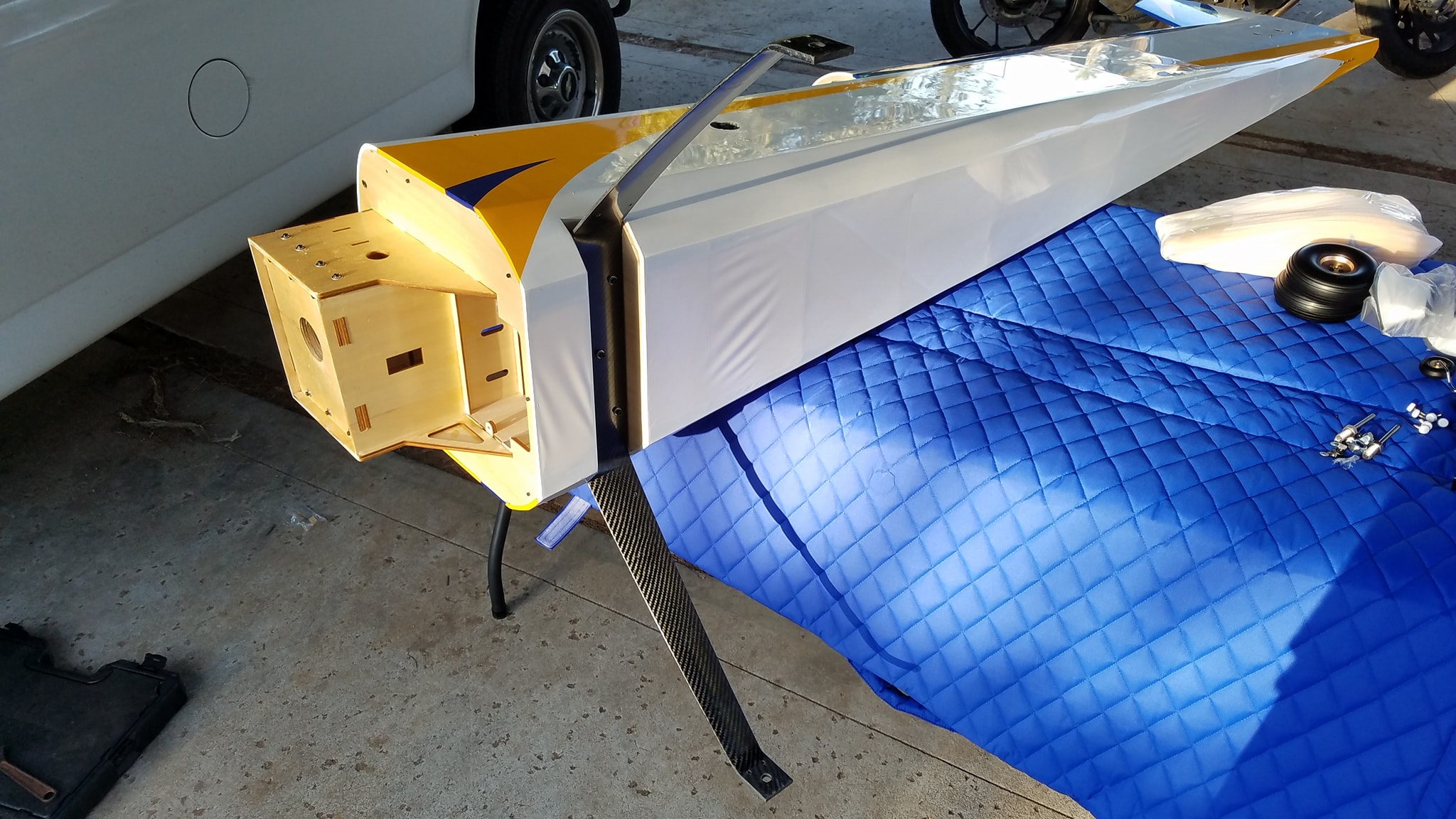 Tailwheel uses 4 bolts, there were 4, 4-40 bolts in these holes when the fuselage came out of the box.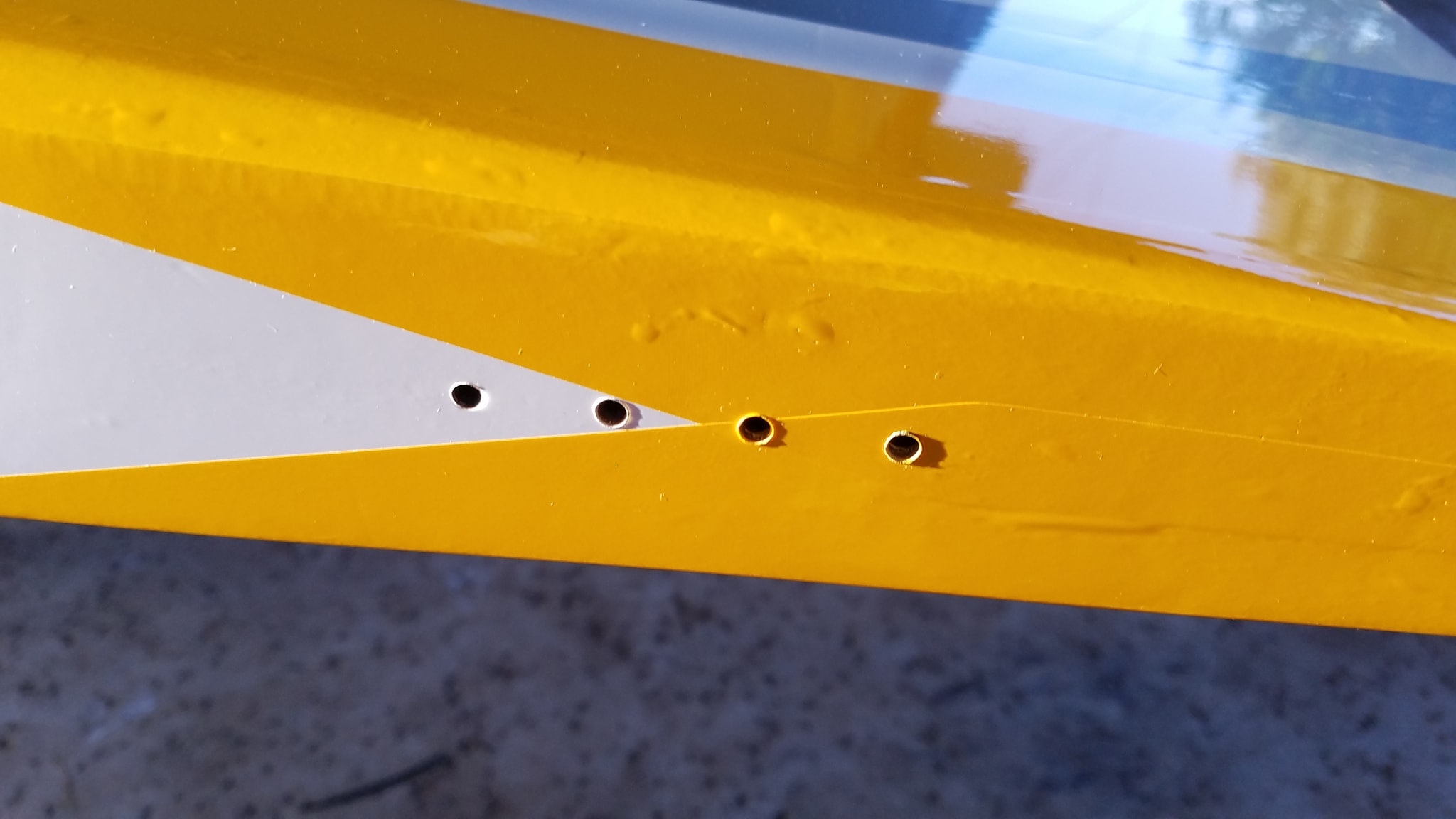 2 things will ensure the tailwheel stays put: 1. Blue loctite, and 2. Bonded washers. I use bonded washers on just about every bolt.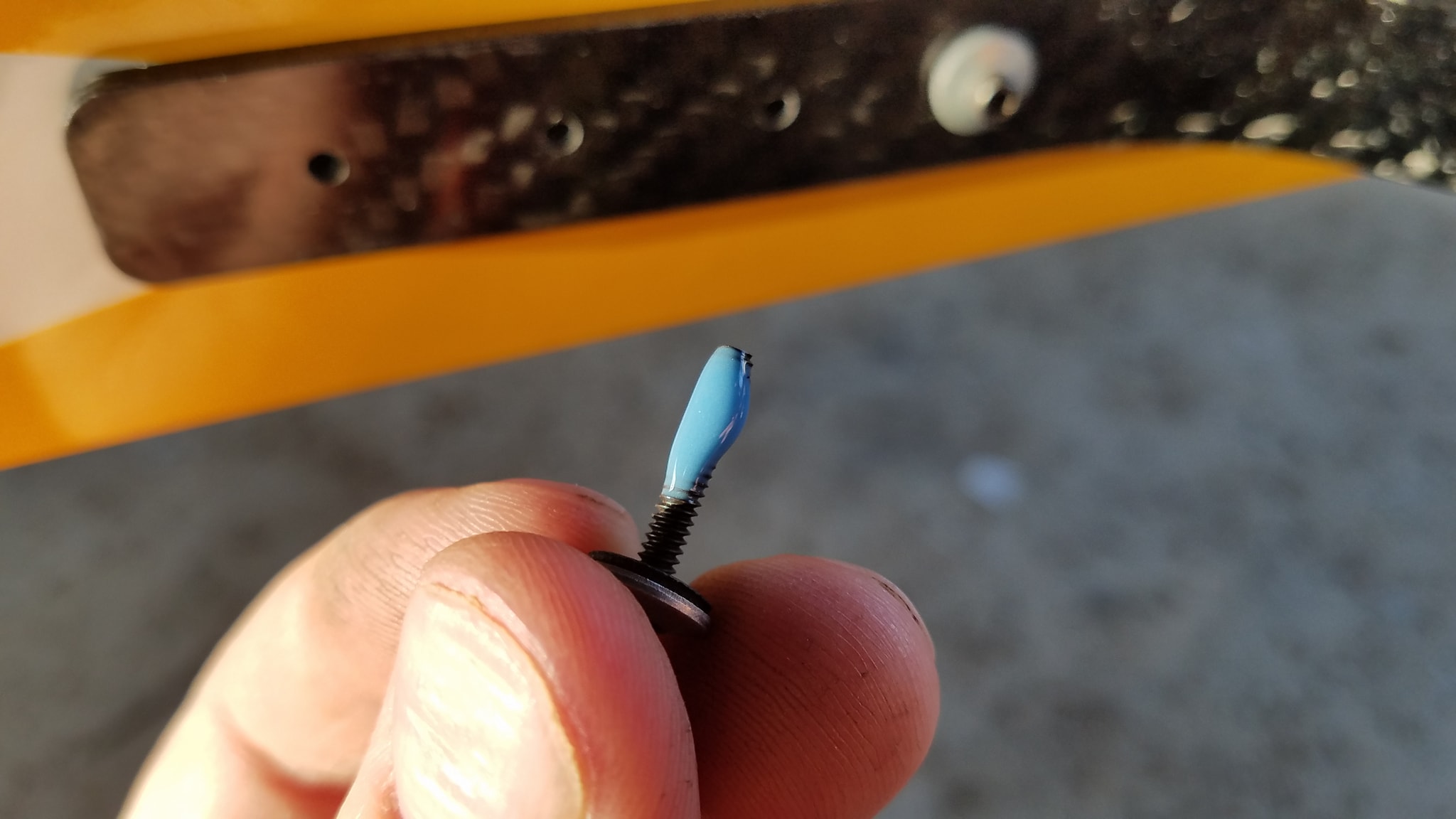 Blurry photo of the tailwheel installed. All 4 bolts are loctited and have bonded washers.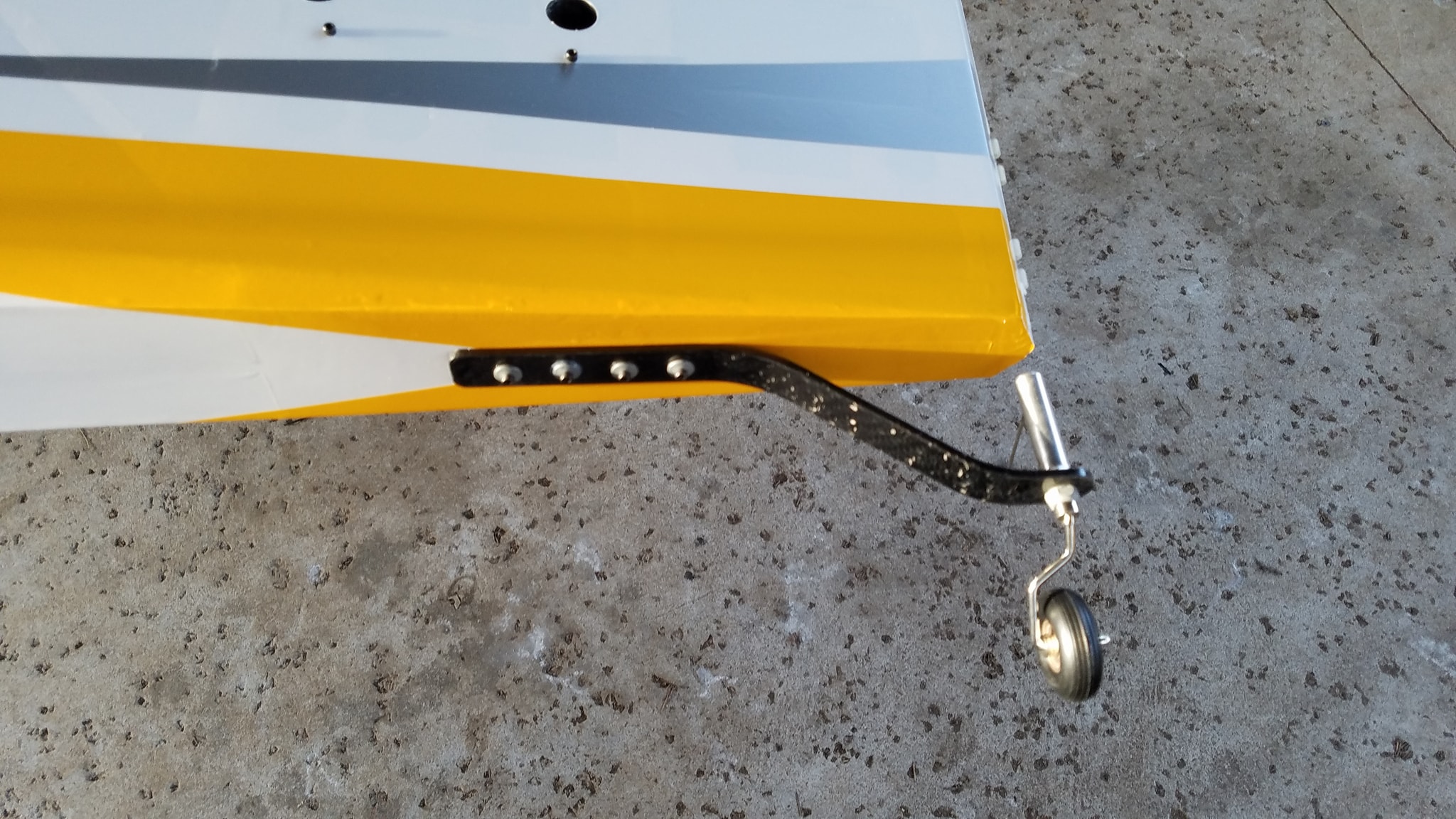 Installing the rudder is easy peasy, just slide the rudder rod in place (it's installed in the rudder out of the box) and you're done. Will do horns later.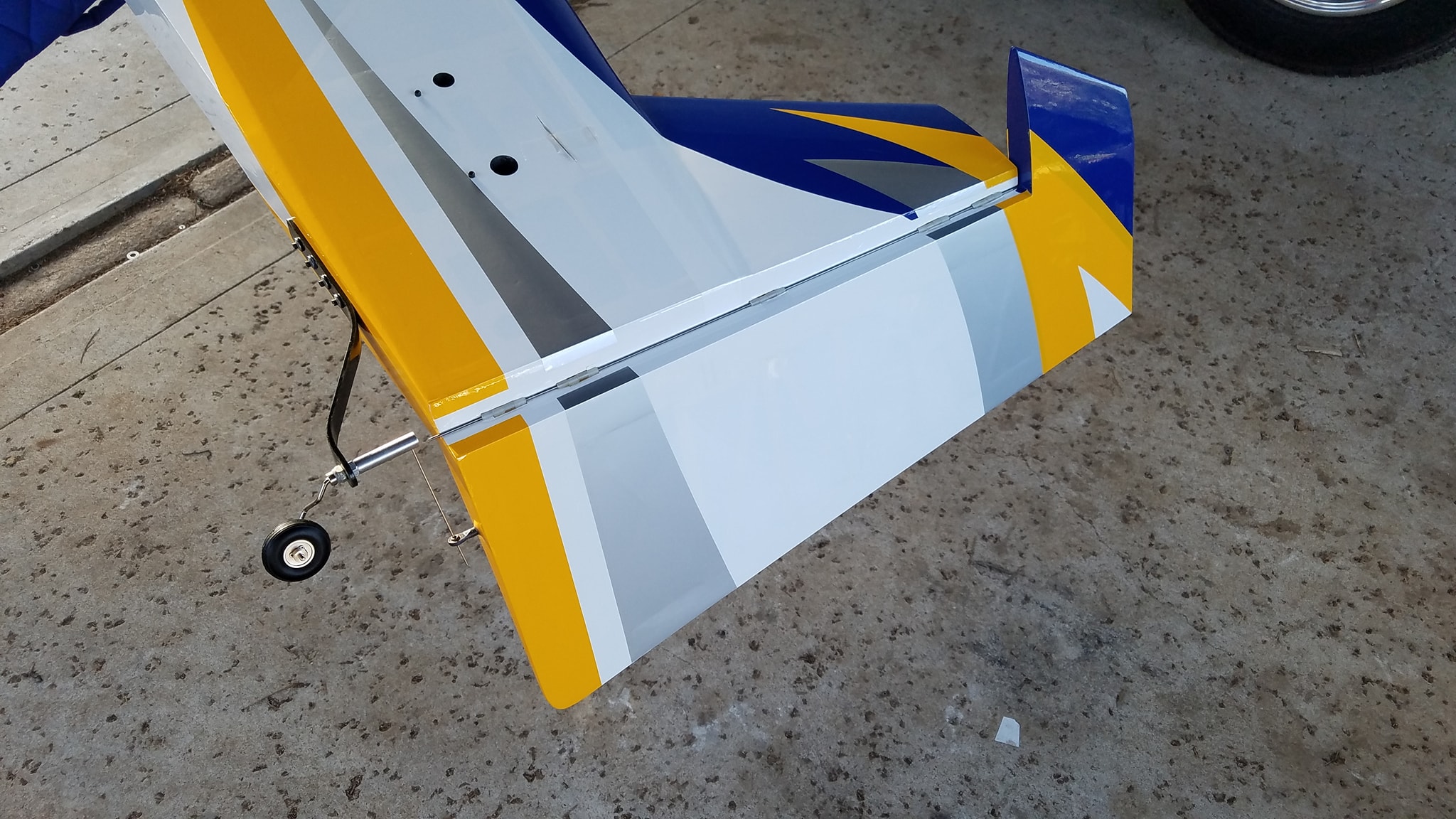 Wheel cuffs have these nice plywood inserts to reinforce them.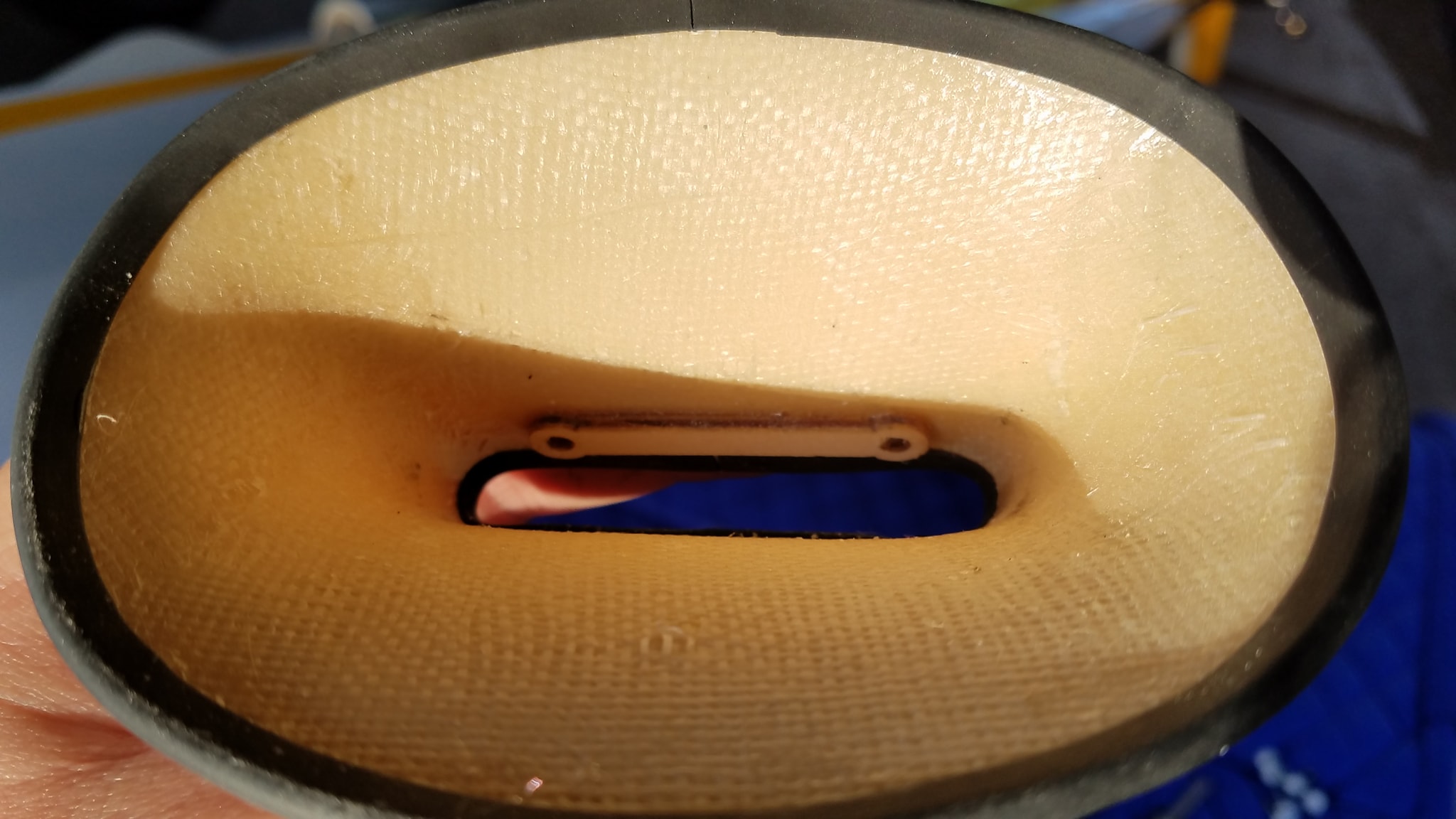 Slide them up the leg, butted up against the fuse.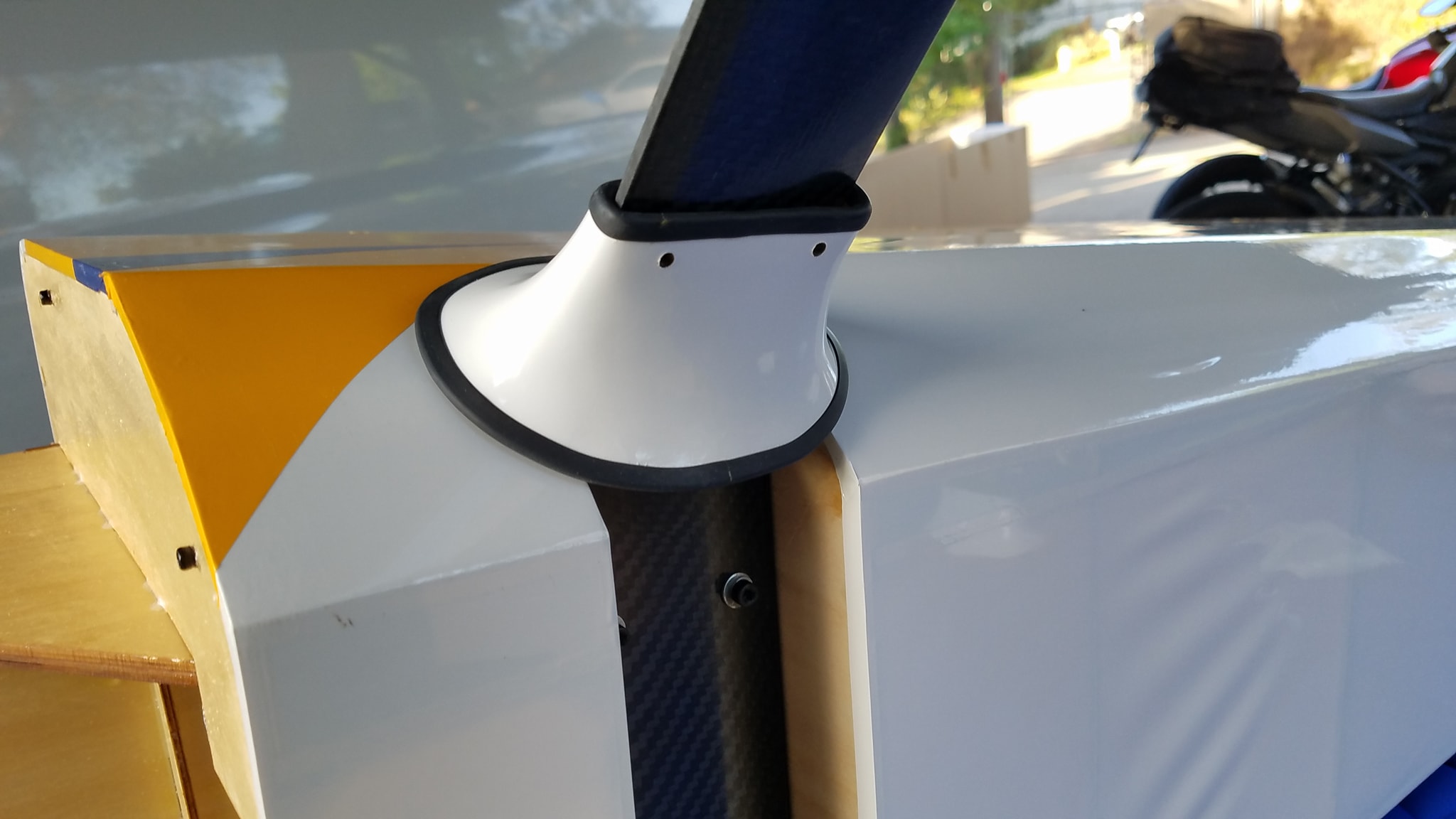 The LG already has the holes for these pre-drilled. You may need to make some slight adjustments.
This was the point where I realized I ran out of bonded washers, will need to order more before bolting any of the cuffs/pants in place. At least I can mock them all up for photos.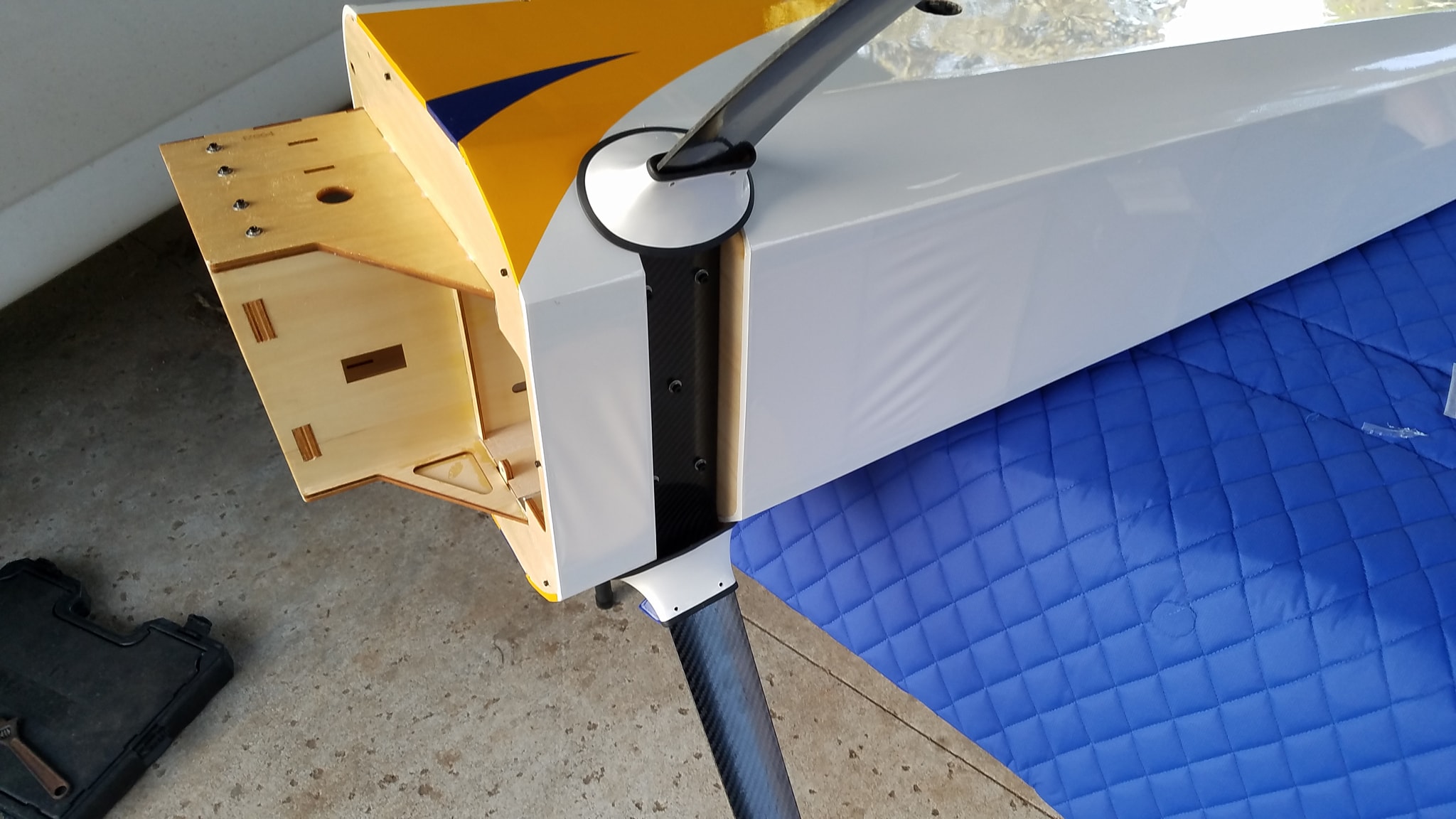 Assembling the axles and wheels.
Spacing set, flat spots ground in.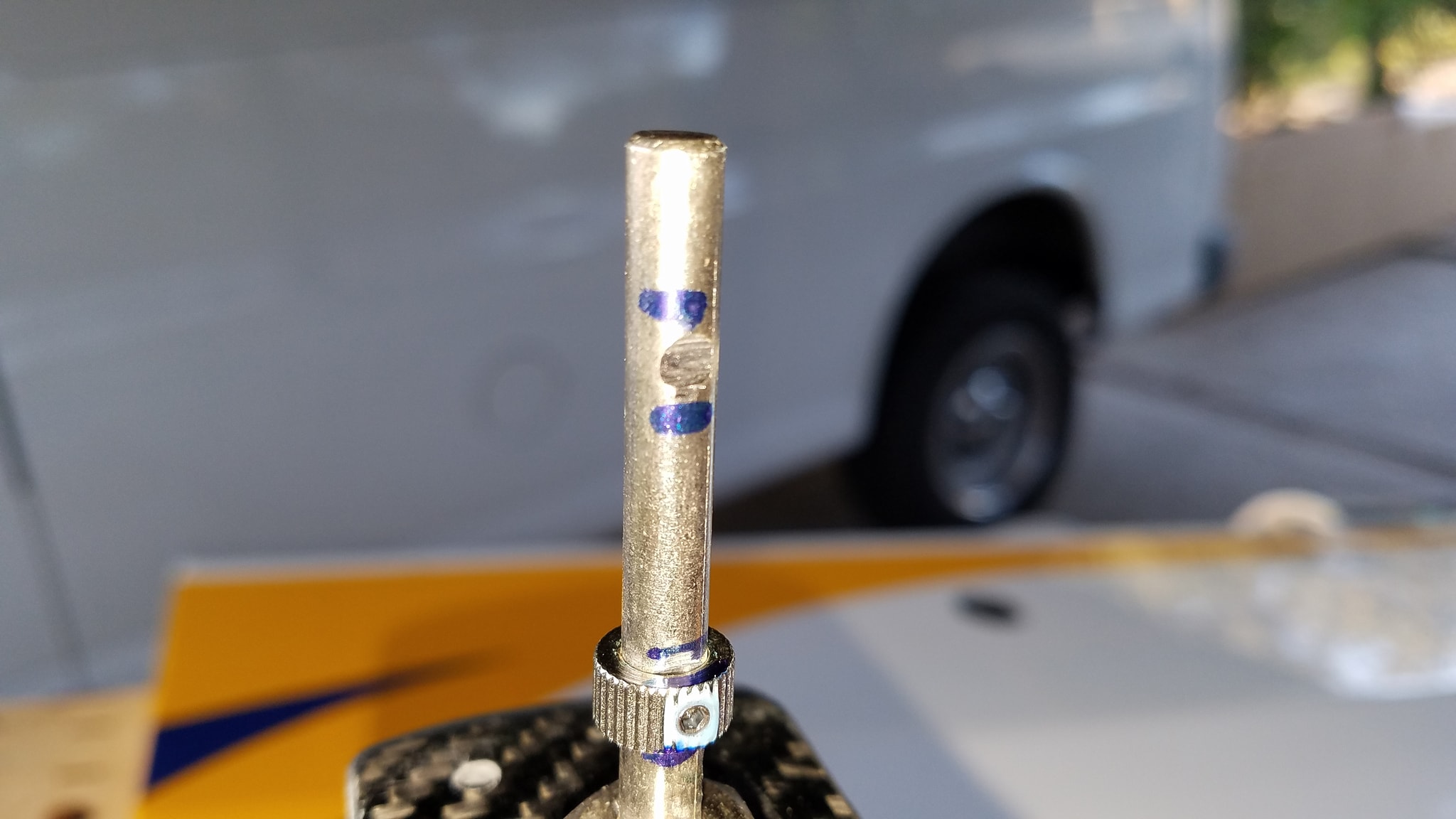 Wheel in place. Blue loctite used on the set screws.
Spacing to clear the pants.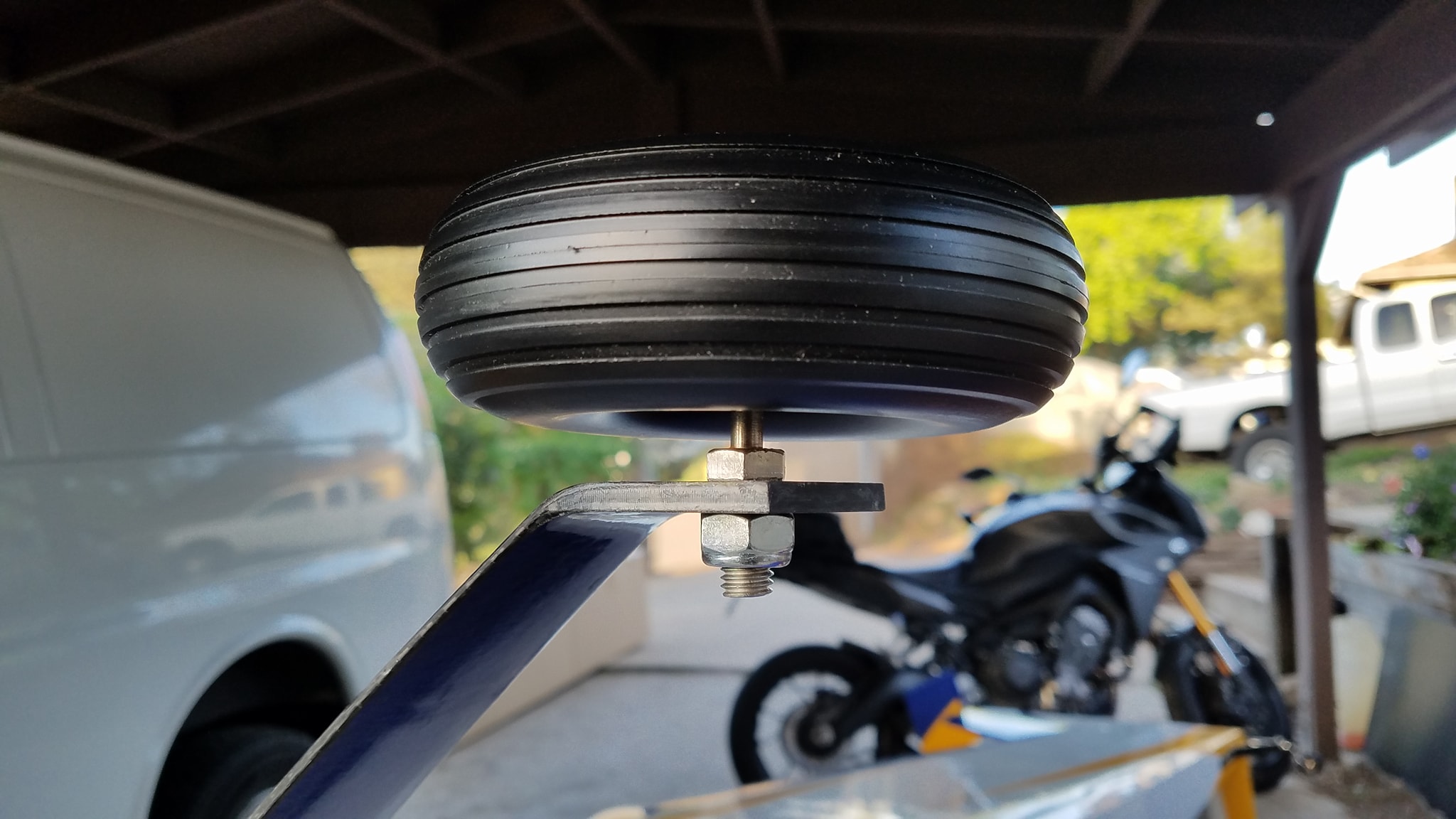 A little trick I lifted from a buddy, roughen up the axle end....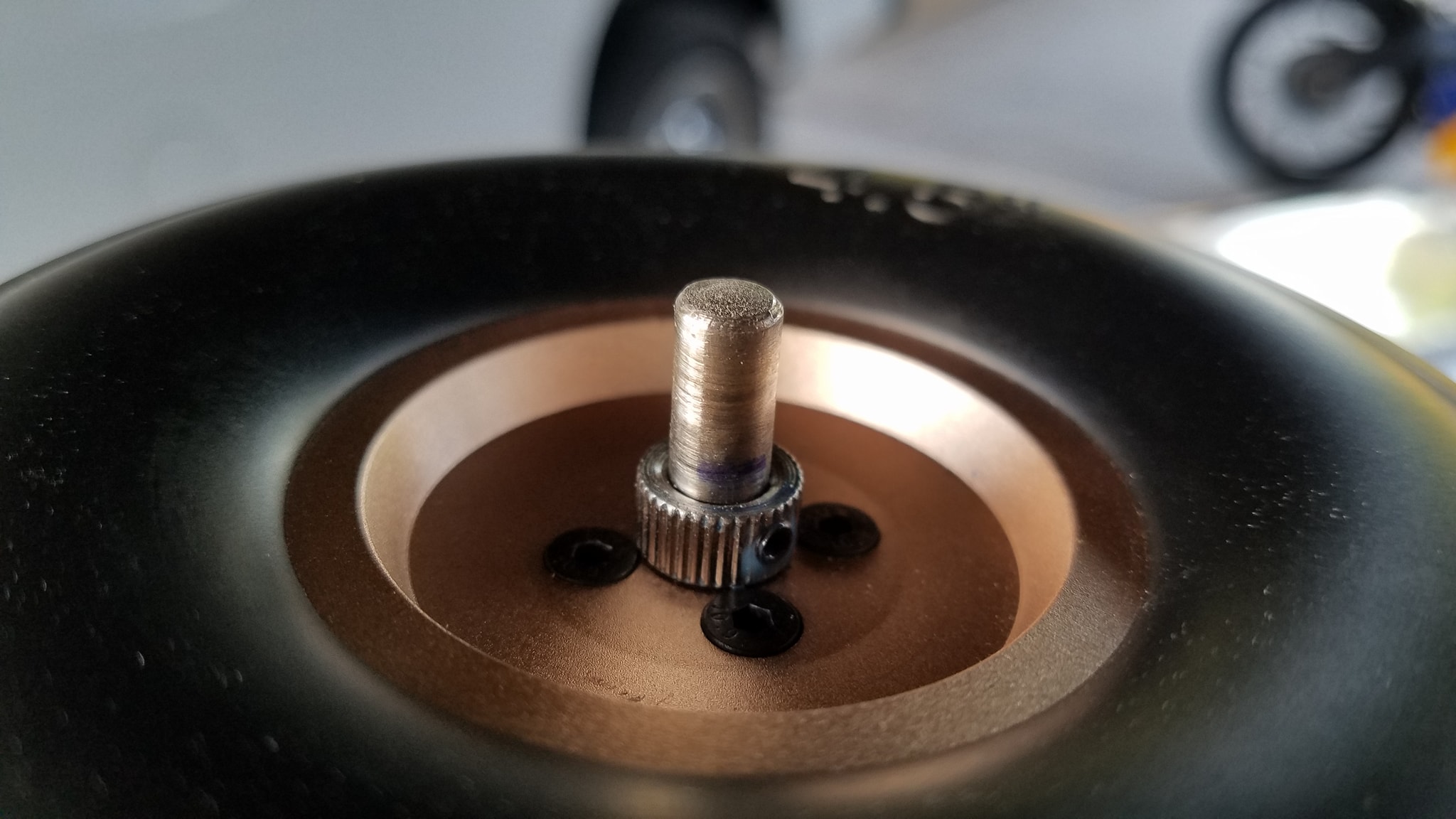 Apply goop, foam tac, or some other goopy type of silicone based glue. Once this dries, the collet will never come off.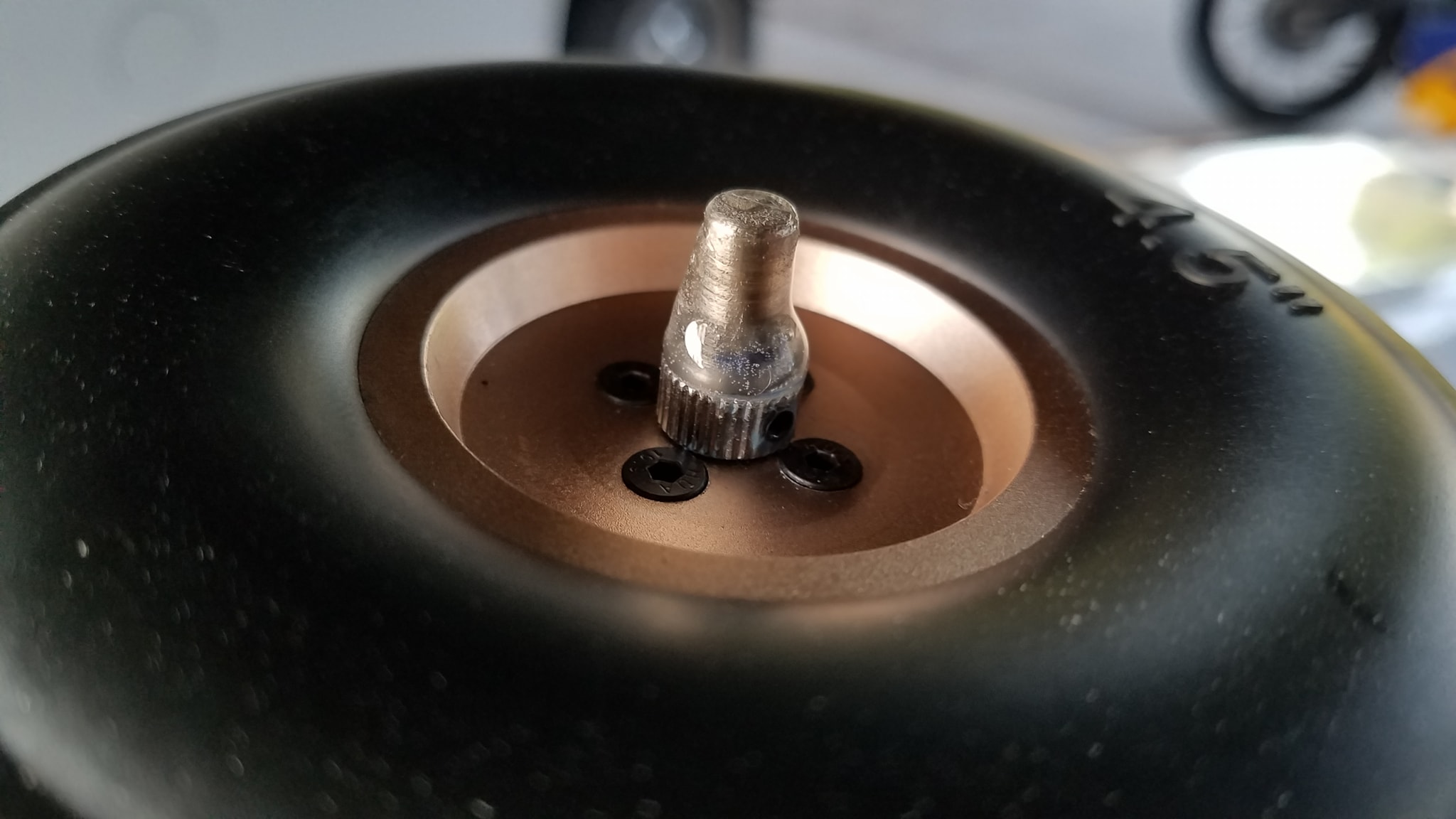 That's all for now. Here's a poseur shot: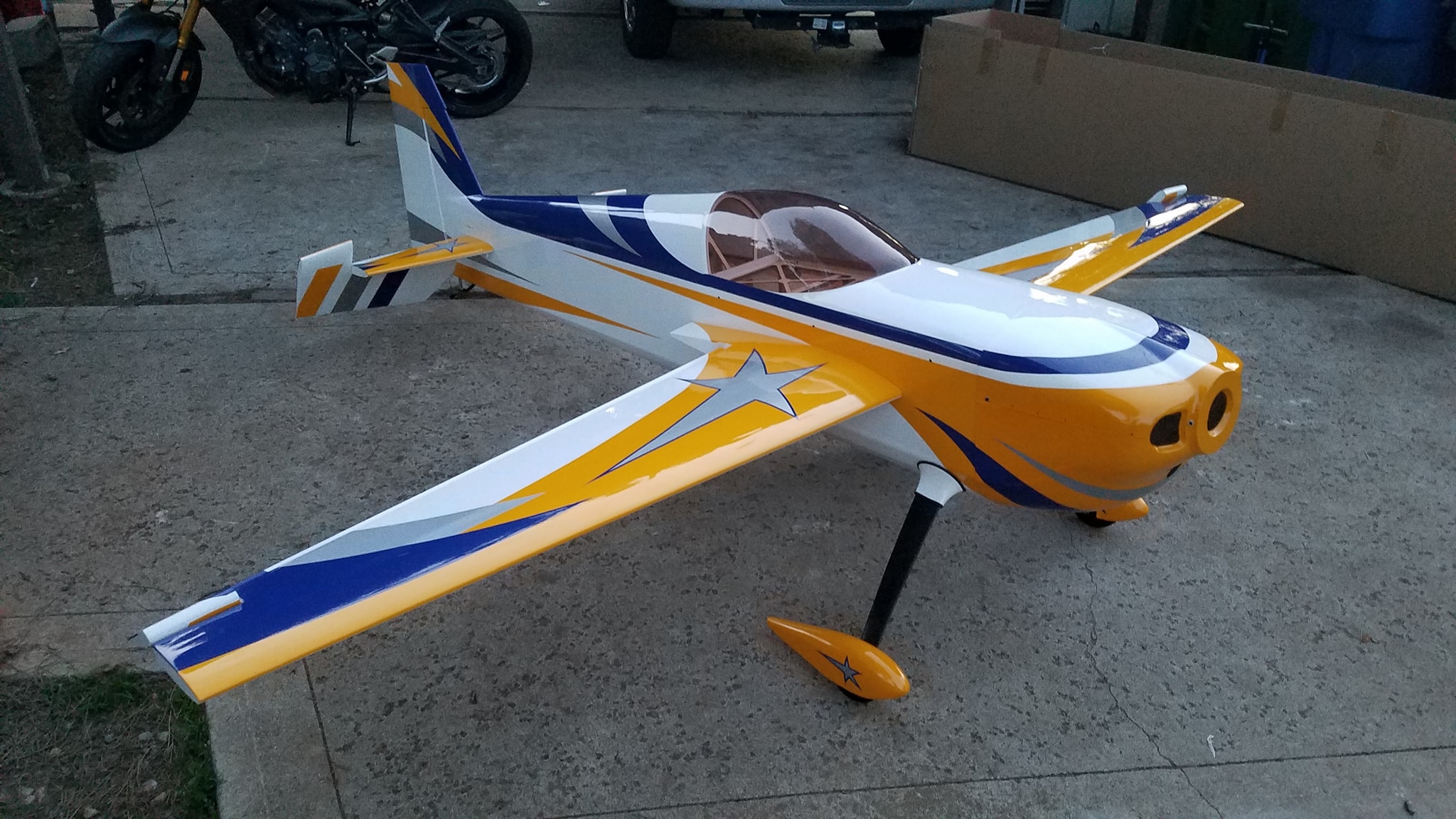 Tucked away for the night. Will have to figure out how I'm going to fit the 105 in here tomorrow.