20cc DHC-2 Beaver Kit Build Thread
From Moustache Model Works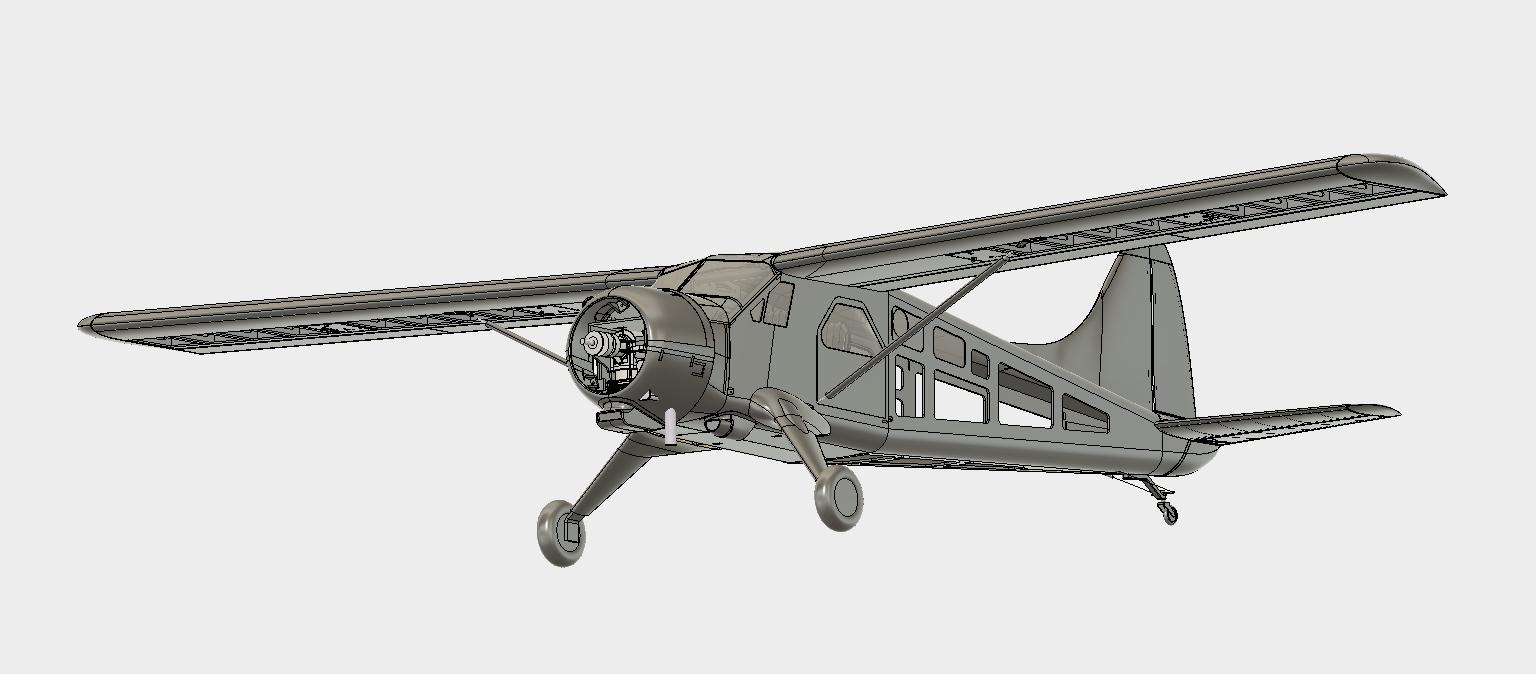 Product Page
https://www.moustachemodelworks.com/product-page/dhc-2-beaver
Manual
https://docs.wixstatic.com/ugd/5eb2ce_118ff506185f459dbfc9072dfadbbed0.pdf?index=true
Plane Specs
Wingspan: 91.4"
Length: 57.6"
Height: 16"
Weight: 12-13lb
Wing Area: 904 in-sq
Airfoil: NACA 4415
Scale: 1/6.3
Equipment Requirements
20cc Gas or Power 60/400kv 6S 5000 Talon 90 ESC
2x Standard Servos 75 oz/in Min
4-5 Mini Servos 60 oz/in Min (Standard servos may also be used)
About the Manufacturer
Designed and produced by a former lead at Horizon Hobby product development, who also worked at Lockheed Martin Skunk Works, and lives in the USA. David started this business as a GoFundMe to get momentum, and currently has a few of these models already flying. The first Kits (Mfgr'd in China) were delivered to customers late 2019.
About the Model
Modern 3D CAD Designed with 100% scale outline from the real deal. Laser Cut interlocking tab and slot parts in which minimize the need to build over the plans! Two piece wing plugs in over a carbon tube. Fiberglass cowl, wingtips and landing gear fairings. Vacuum molded windows, seats, oil cooler, intake (two options lower/upper induction), and tail fairings.
Features removable windscreen for access, fowler flaps, full hardware kit, plus MANY customizable features! Floats are still being designed from the mfgr at this time.
Estimated 100-150 hours to complete.
For me... this may take a while, this thread is intended for everyone building this kit, I am going to start a build thread at RCG as well to help MMW get some much needed publicity for designing a wonderful model! There is a FB group on this build as well!