SkyWing 89" Laser 260 V2
Assembly Thread
KQ scheme (White, Blue, Green)​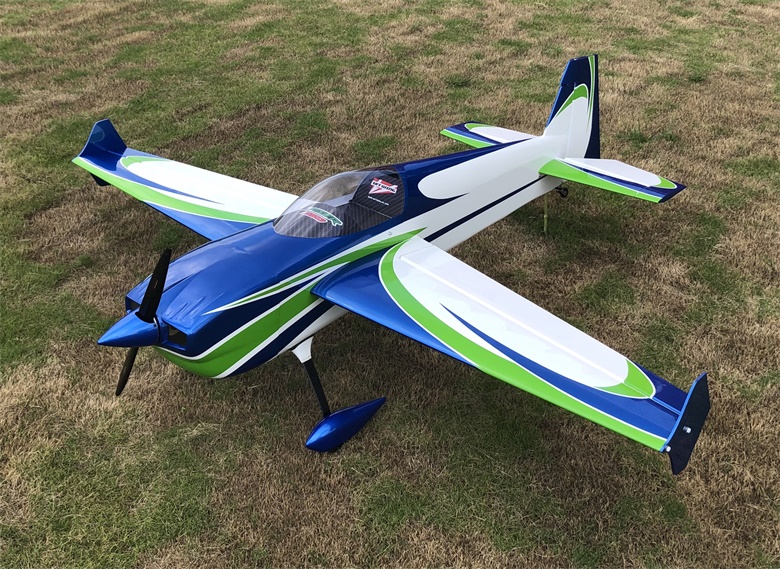 Note that the color scheme is now a bit different with a lighter blue than pictured above.
Not sure about all of you guys, but with Covid19 lurking around destroying our travel plans, vacations, and mental health... I've been building airplanes and using the money I could have spent on a beach somewhere to enjoy a new airframe or two. . . I spoiled myself!
Truth be told I got this at the end of July but have been finishing other projects before getting into it and gathering all my goodies in the process.
SkyWing 89" Laser 260 V2
89" W x 89.4" L
1328 sq-in
17.5-18.5 lbs
Box Dimensions: 15x28x74 @38#
http://www.skywing-rc.com/index.php/product/index/g/e/id/31.html
My Setup:
GP-76cc
Falcon 25x9CF SW
Savox 2290 All surfaces with NWRC Arms
Pro Modeler DS305CLHV Throttle
Tech Aero HV UIBEC
J&J Standard Tailwheel Assy
SpotOn RC 4" wheels
NWRC Fuel Dot
Booma RC Multi-Switch
2x Pulse 2250mAh 2S LiPo's
Futaba R7008SB x2
Futaba 18SZ
Futaba SBS-01T Temperature Telemetry Sensors
Hanson Hobbies 20AWG wires to the tail
AMASS MR30 connectors for the Elevators
I am still unsure whether to get a MTW RE3 pipe or go stock. . .
Big shout out to SupaTim at NWRC for supplying and offering stellar customer service as always:
https://northwestrc.com/SW--V2-89-Laser-260--BlueGreenWhite-KQ-Scheme_p_2508.html
So stay tuned fellas, here we go!